I listen to a lot of Abraham Hicks recordings on YouTube. I am a big fan of the Law of Attraction (LOA) and while there are many speakers on this topic, Esther Hicks just hits home with it for me.
It is not uncommon for me to include the requirement of listening to Hicks YouTube videos in my clients' weekly homework. It is so helpful on so many levels. Many times my clients do not know who Abraham Hicks is, and well, if you are in this bracket, let me help a little.
Abraham is a group of beings not from this world who use Esther Hicks as a vessel to speak their messages. Esther acts like a channel by first relaxing and allowing the Beings who are collectively referred to as Abraham to speak through her. You can find hundreds of FREE YouTube videos on this phenomena like this one. The messages are always positive and filled with love and compassion for us earthly beings. I find myself soothed after listening to one of their fabulous channeled recordings.
 One of the teachings Abraham Hicks stresses about 80% of the time is taking the Path of Least Resistance. At first, I just liked hearing it and repeating it to myself because it sounded catchy. It made me sound smart and like I knew what I was talking about. However as I started delving deeper into the world of LOA, I kept bumping up against blocks while trying to manifest my goals in life. What the?!
I decided one day to really ponder on the concept. The Path of Least Resistance. What does that mean? Maybe some of you might get it right away but to this Capricorn, it sounded like Greek. I couldn't understand. Until I did.
I had a situation come up with a friend that I could not avoid. I had a different point of view than this friend and unfortunately it was a strong difference in opinion. So strong that we could not continue on the same path because our points of views were so radically different.
It was at that point that I decided to try the Path of Least Resistance. I mean, I wasn't about to change my mind, it felt right at the time for me to do what I was doing and for them, well they were just as stubborn about their view point as well. We were at an impass and only because of that, this stubborn Cappy decided to try a different route.
At first I just stopped resisting her. I would state my point clearly and then also clearly let her know I wasn't going to change my mind so the ball is in her court as to what she wanted to do. Well, it would have been a good end to a movie if it just ended there, but of course it didn't. It escalated and quickly.
This person who was so loving towards me turned harshly and took to social media to attack my personal life and my business. Ouch.
All of me wanted to fight back. To defend, to fight and mostly to win, but I kept remembering Abraham Hicks words, "You want to manifest your hearts desires? Take the Path of Least Resistance. What you resist, persists."
So I didn't do anything. I left it alone. I hurt silently in private and then put on a brave face when I went out in public and did the best to teach my classes and see my clients for services, but always with the burning, stinging words in my back. I felt less than, unappreciated and betrayed.
Eventually the former friend grew weary of attacking me and moved on to something or someone else, who knows because I was unfriended on FB which suited me well, because if it is one pet peeve of mine about Facebook is all the passive aggressive posts people put up. I mean just say what you mean and mean what you say already!
Well years passed and I all about forgot about this moment in history because like the LOA promised, things worked out in the end. My decision which I felt strongly about at the time panned out and my business grew by leaps and bounds, despite all the negative publicity (or maybe because of it) she brought to me. What was even more special was her reaching out to me after the fact and asking for us to have lunch and sit down and talk a bit. I was reluctant at first because I wasn't sure who I was going to get but I trusted and went with best intentions.
It turned out to be a good lunch! She apologized for her behavior towards me and went into some personal details of what she was going through at the moment and how it just made me the punching bag. I was floored because of course, when you go through something like that, you tend to think its all your fault!
The thing that did change though was my reactions to these incidences. The Path of Least Resistance taught me several things which has helped me with my confidence, self-esteem and in maintaining my positivity:
1) You are a Shiny Mirror for others
Many times when people are REACTING to you, they are really reacting to some aspect within themselves they don't like but are seeing quite clearly in you. I mean think about it. What could you possibly do that would be so devastating that they have to cut you out of their life? When you see people cut you out of their life or block you on Facebook, it is because they don't want to SEE you…a.k.a they don't want to SEE the parts of themselves reflected back.
SO if someone says you are bossy (true story), they are unhappy with the moments in their life when they are bossy and they feel bad about it. They want to change it but instead of analyzing their own behavior, they tend to look at what you are doing instead. It stings less. Didn't Jesus say it best? Worry not about the speck in my eye but the log in your own?
What do you do then? You take the path of least resistance. You do nothing and let them act out. I have lived long enough to see people who made a great spectacle of themselves over MY actions or MY words, come back later in life and apologize. And you know what you do then? You stay humble and be in gratitude that they can accept responsibility for what they did because that speaks volumes to their character. The most enlightening beings will come back and apologize because they have no ego, they truly are concerned with their growth and making amends as they go along. Stand up people in my opinion.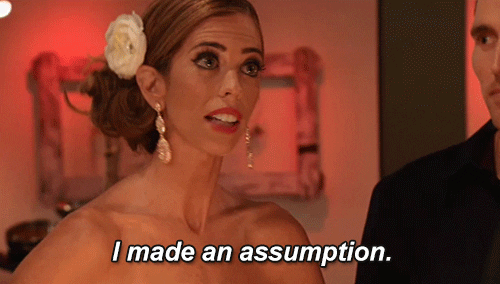 2) Don't Assume. It's not Personal.
Even though the insults hurled at you may seem personal, it really isn't. Hurt people hurt people and the harder the insults come at you, the more hurt they are in. I remember one time a looooooooong time ago when I was a young girl, full of emotion and passion, I had a screaming match with my boyfriend. I mean I was 16 and I was full of RAGE (God knows for what) and he was the one I was mad at so……..BLAST!
 It's funny that I can't remember all the details of this particular fight, it was so long ago but I will never forget how he reacted. He too was only 16, a boy really but so mature. He stood there for the longest time, silently and watched me; then when he found a break in my rampage, he just slowly walked towards me and hugged me. Well he timed that perfectly because I was so winded from all the yelling and screaming, I couldn't do anything but collapse in his arms and cry. And he just held me. It was one of the most poignant and tender moments I have in this life that I like to reflect on. He would be a prime example of the Path of Least Resistance. He didn't take it personally anything I said. He knew I was hurt and he knew I was lashing out and he was committed to hugging me and being there for me despite it all. Wow. Talk about a classy 16 year old!
If only we could all be that poised…..but actually, we can. I believe tolerance of other peoples' actions or words is a muscle that needs to be built up. If you grew up in a home where kindness and virtue were extolled daily then you might have a weak tolerance muscle. If you grew up in a rougher neighborhood, you may have a strong tolerance muscle. But like anything else, you can build it.
NOW I am not saying just stick around and be a punching bag for other people. No way! You have to also have discernment about situations. If your partner is usually cool, calm and centered and one day they flip off and start dropping F bombs everywhere, you might want to take that opportunity to build your tolerance muscle. On the other hand, if the partner is constantly letting you down, hurting you emotionally or draining you, this is not the time ti build tolerance. It's another muscle you need to work on and its called detachment.
 3) Focus your Energy Elsewhere
It takes a lot of energy to stay engaged with someone who dislikes you. It is exhausting running those mental processes of what you could,should and would have done in a different scenario. Stop. Haven't you read #1 and #2? It's never about you and it's mostly their own issues they are addressing.
So that frees you up now…what will you do with your reclaimed energy? For me, whenever I am "under attack", (remember this happens quite a few times a year, and I find the more popular my center grows, the more this happens on the regular), it is the perfect time to take a hiatus from social media. I would limit my social media time to just posting for my businesses and then be off as quickly as I got on. I would also increase my meditation time to tune out those pesky negative thoughts and stay in my vortex of happiness, peace and joy.
It becomes almost a game, where instead of playing to win, you are playing for peace. What can I do today to have the easiest and most peaceful day possible? You start to plan your route around people or things that can trigger you, and you know what? It works. You become so focused on your self happiness and ways to stay peaceful, that you almost forget there is someone out there who is unhappy with you. I heard a saying that I really loved that went something like this, "It doesn't matter what other people think of me, it only matters what I think of myself." Well I tend to think I am just the cat's meow, so negativity be gone! There ain't no place for you here!
 4) People will talk, let them.
I remember one time an ex-partner and I broke up romantically but remained friends. It's not uncommon for me to do that, I mean, just because we didn't work out romantically doesn't mean I stopped liking or even loving the person, so why not stay friends? Well we were living in a small community at the time where everyone knew everyone. I remember he went to an event and these two nosy older ladies straight up asked him about our love life in front of everyone. He was a classy guy and he handled it well. He was able to answer their questions to tell them what they needed to hear without betraying our connection.
I remember when he told me I was so enraged. I mean what business is it of theirs? What did our love life have to do with the event anyways? But I did as my partner suggested and let it go. At first I let it go more for him because he was such a stand up guy but then I saw the reason in it. It doesn't matter what you do or don't do…people will always have some opinion about it.
You have to learn to take the path of least resistance and walk away from the drama without engaging. What happens when you do engage? It gets worse. Because that's what unhappy people want. A reason to feel alive, a reason to DO something, a reason to fight for something because they can't or won't fight for their own self improvement. Ouch. I know it sounds harsh but trust me, I have seen enough of these depressing people in my life, and they all have a common thread which is unhappiness within themselves.
Now when I see other people nosy about other peoples' businesses, I instantly recognize the core issue. They feel unloved or unworthy within themselves and feel the need to put down someone else to feel a little better. There is no helping these people because unless they accept responsibility for what they do, it wouldn't change; so why even bother? I have learned to let people have the last say…not because I can't debate them, but I just don't have the energy or interest to. That revelation brought me so much joy and peace, it made the path of least resistance more irresistible.
I am aware that for letting go or taking the path of least resistance is either an entirely new concept or something you have dabbled with. My advice? Take it slow, do what you can and be easy on yourself. In the beginning if the path of least resistance is just you focusing on your breathing to feel better, then do that. In time, it will build to bigger and bigger steps to the point, you are completely not engaging and it becomes second nature.
Now isn't that a nice concept? To live your life independently of others and be free.  What a beautiful world that would be if we all could. Until next time, stay in your Vortex and always be full of love and light,
xo Uma